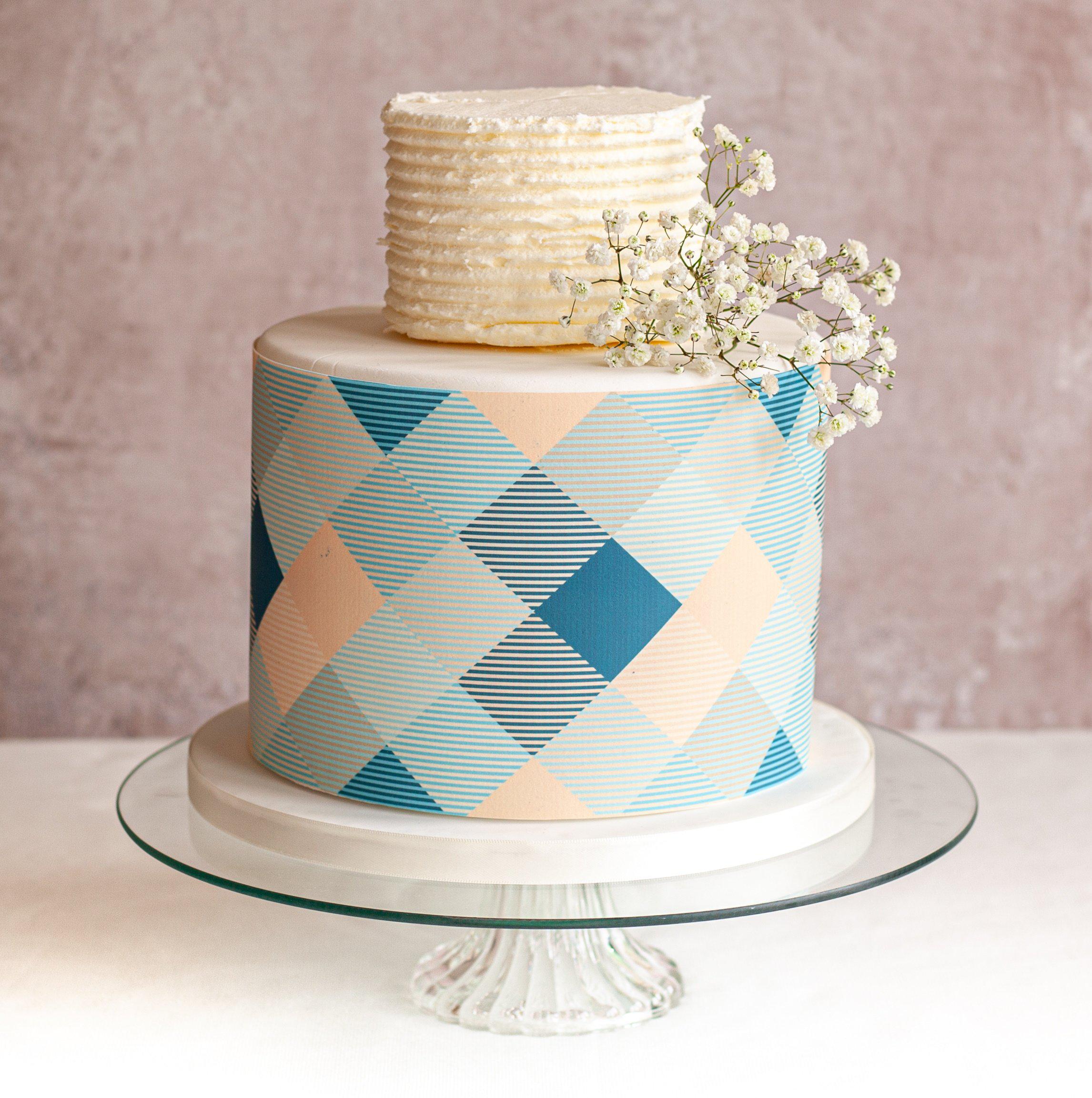 Our selection of printed cake wraps which can be used for decorating any size of cake up to 14cm (5.5") tall.  Our edible wraps can easily add stunning detail to large cake, or used to create the inside of a spectacular 'fault line' cake.
Each A3 sheet of standard rice paper or icing comes with 2 strips of each design measuring 14cm x 40cm (5.5" x 15.75") ready to cut to size and apply to your cake.
For help with size or quantity required, please refer to our FAQ here.